Best Home Interior Designers in Bangalore
Experience the comfort of personalized home interiors in Bangalore. Our best Interior designers are here to help you bring your design dream homes to reality within your budget.
End-to-End Services for Home Interior Designs in Bangalore
Let our interior design ideas be the stepping stone towards your dream home. From modular interiors to stunning full home interiors, our team of expert home interior designers are here to provide comprehensive interior design services in Bangalore. We've got it all!
Why Choose Our Interior Design Firm in Bangalore?
Our interior design company in Bangalore has a strong track record with diverse clients, from residential to large-scale projects. Our experienced team collaborates closely with clients, blending architecture, engineering, and graphic design to deliver exceptional, on-time, and budget-friendly solutions. With over 15 years of industry experience, our professional interior designers provide meticulous planning and attention to detail, ensuring perfect interiors in Bangalore. We've earned a solid reputation for innovative, aesthetically pleasing designs that surpass client expectations. Contact us for a free consultation.
Best Interior Designers Company in Bangalore
Luxury is more than just a word; it's an immersive experience. It embodies an artistic approach to lifestyle that harmonizes comfort, aesthetics, patterns, and more. The journey of transforming a mere house into a beautiful home is not complete without thoughtful interior design. That's where our dedicated team of Best Home Interior Designers in Bangalore steps in, carefully considering every aspect to craft the perfect design that suits our clients' homes.
We firmly believe that your interior spaces should reflect your unique personality because every individual's space, requirements, lifestyle, and taste differ. Our Home Interior Designers in Bangalore work closely with our clients, communicating and understanding their needs, thereby mapping out a clear vision that aligns with their creative preferences. This approach results in more personalized and beloved designs, exactly as our clients envision them.
Q Oak Interiors stands as the pinnacle interior design company in Bangalore, offering stunning interiors and furnishing solutions that align with your budget. With over a decade of experience and an impressive portfolio of 500+ top-quality interior projects, our team of over 10+ expert professionals turns dreams into reality, creating beautiful homes for our clients.
Our diverse team of skilled Home Interior Decorators in Bangalore possesses a wide range of talents and creative knowledge to tackle any project. No matter your preferred interior design theme, we have a home interior designer with the specific expertise to collaborate with you.
What sets us apart is our ability to infuse passion and creativity into each project, ensuring that every design is distinctive and meaningful. We're not just another traditional interior design firm in Bangalore; we've assembled a team of home interior decorators in Bangalore, selected for their skills and intuitive understanding of your ideas. They work closely with you to create spaces that resonate with your personality and vision.
At Q Oak Interiors, we redefine the way people perceive the best Home Interior Designers in Bangalore. Our commitment to excellence, individualistic themes, and intuitive approach set us apart in the world of interior design. Whether you're in search of the best interior design company in Bangalore, home interior designers, interior decorators, or top interior designers, we have the expertise and passion to turn your dreams into reality. Discover the art of interior design with us.
HOW DOES OUR INTERIOR DESIGNERS IN BANGALORE WORK?
Our best interior designers in Bangalore work closely with you, ensuring a personal and friendly approach to interior design. We believe in making your dream home a stunning and serene reality, focusing entirely on our clients.
Our client-centric approach starts with understanding your vision. We discuss your preferences, style, budget, and other specifics to align the home interior design with your desires. We use samples and visuals to ensure we capture your exact requirements.
Once we have a clear idea, our home interior designers in Bangalore dive deep into the details. We consider your color choices, design style, interior decor, and personalized pieces. We create 2D and 3D visualizations, incorporating your feedback to finalize the design.
Our experienced and top interior designers in Bangalore have over a decade of expertise in creating the perfect interior designs for your home. We procure and install the chosen decor elements, making your house feel like a home. We keep you informed throughout the process, giving you control over the final look.
At Q OAK Interiors, our interior design company in Bangalore prioritizes customers and their needs. We begin by understanding your vision, preferences, and inspirations. We take your initial idea and transform it into a living reality, providing comprehensive assistance in enhancing your home's beauty.
Our expert design team balances theory and practice, incorporating modern concepts and technologies. From concept nurturing to the final installation of design components, we handle every aspect with care. We ensure your dream home remains classy and striking even after completion.
At Q OAK Interiors, we are dedicated to making your home a true reflection of your vision, combining art and function to create a space you'll love.
DISCOVER THE BEST INTERIOR DESIGN FOR YOUR HOME
Our team at Q OAK Interiors takes care of the entire design and build process, ensuring a stress-free and enjoyable experience. Our best home interior designers in Bangalore go above and beyond to create personalized, budget-friendly designs. With our in-house manufacturing, we offer high-quality designs at reasonable prices, while ensuring every space is used efficiently. Our vision is to bring your dream home to life, and we aim for your complete satisfaction. From elaborate modular kitchens to dreamy master bedrooms, we're here to make your interior design dreams a reality and provide ongoing support with our 15-year comprehensive service guarantee. Reach out to our dedicated team for a truly personalized home interior design experience.
BENEFITS OF HIRING AN INTERIOR DESIGNER FOR YOUR HOME
At Q Oak Interiors, our experienced interior designers in Bangalore create versatile and unique designs tailored to your preferences. With decades years of experience, we provide intuitive solutions for your space, ensuring affordability whether you're renovating or starting from scratch. Our home interior design services include a 15-year warranty and a quick 45-day delivery.
Unleash Your Home's Potential with Bangalore's Premier Interior Designers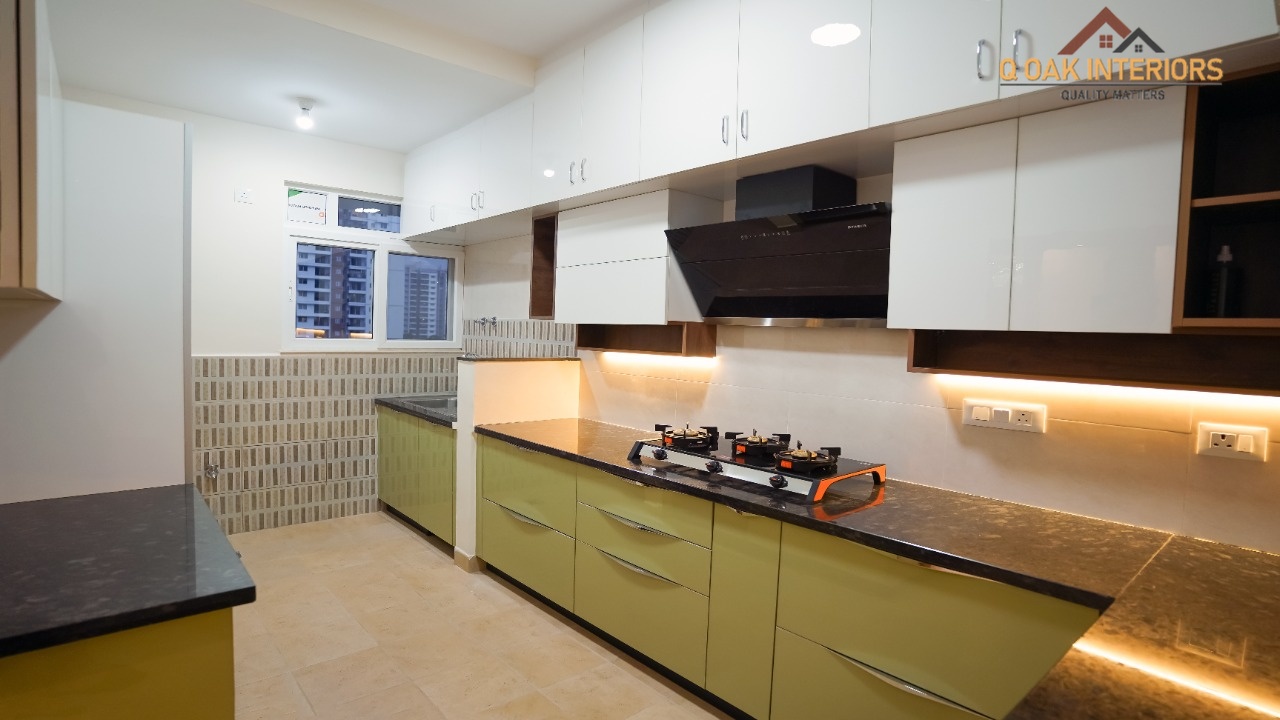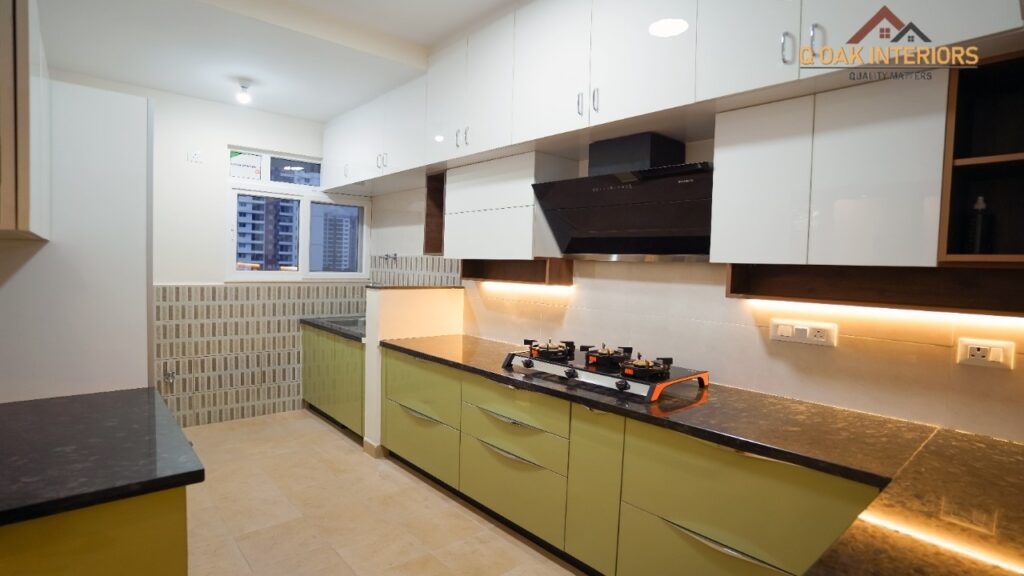 3 BHK – PRESITGE LAKE RIDGE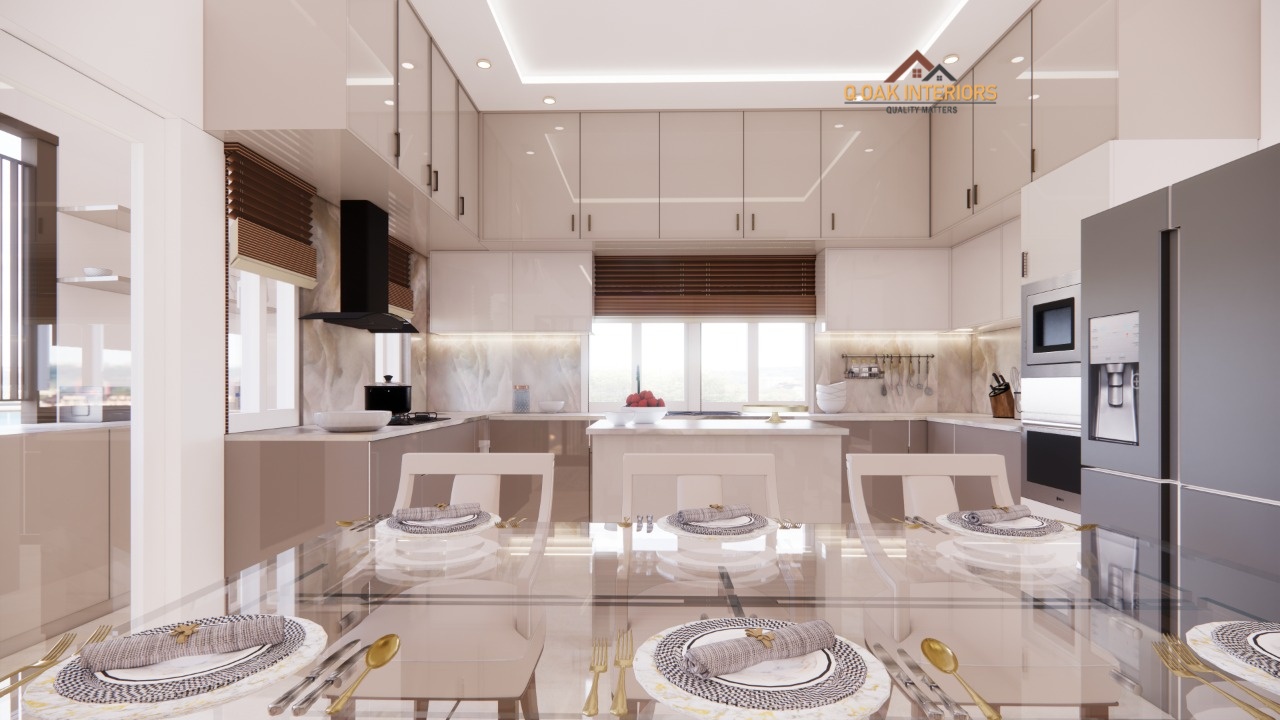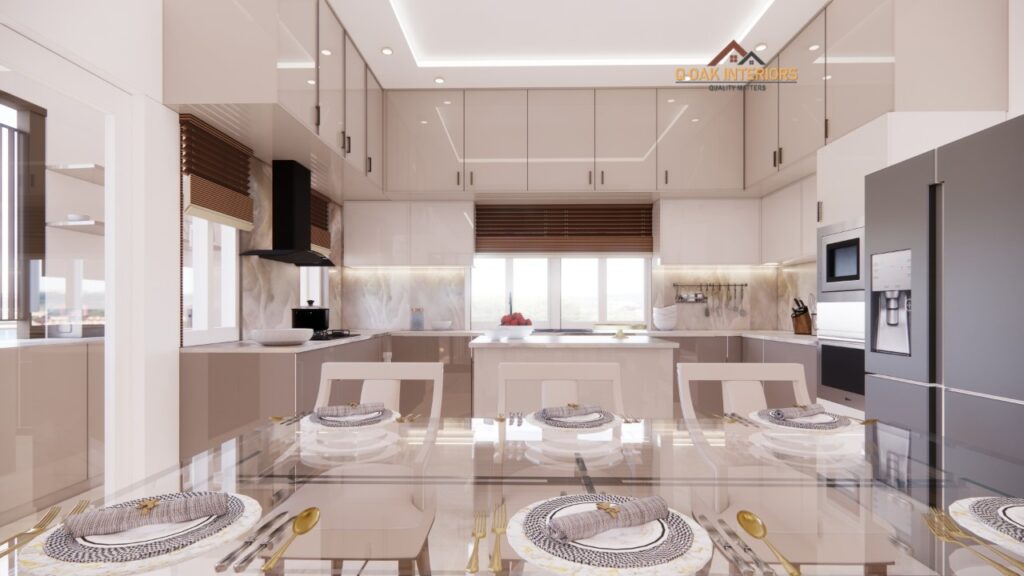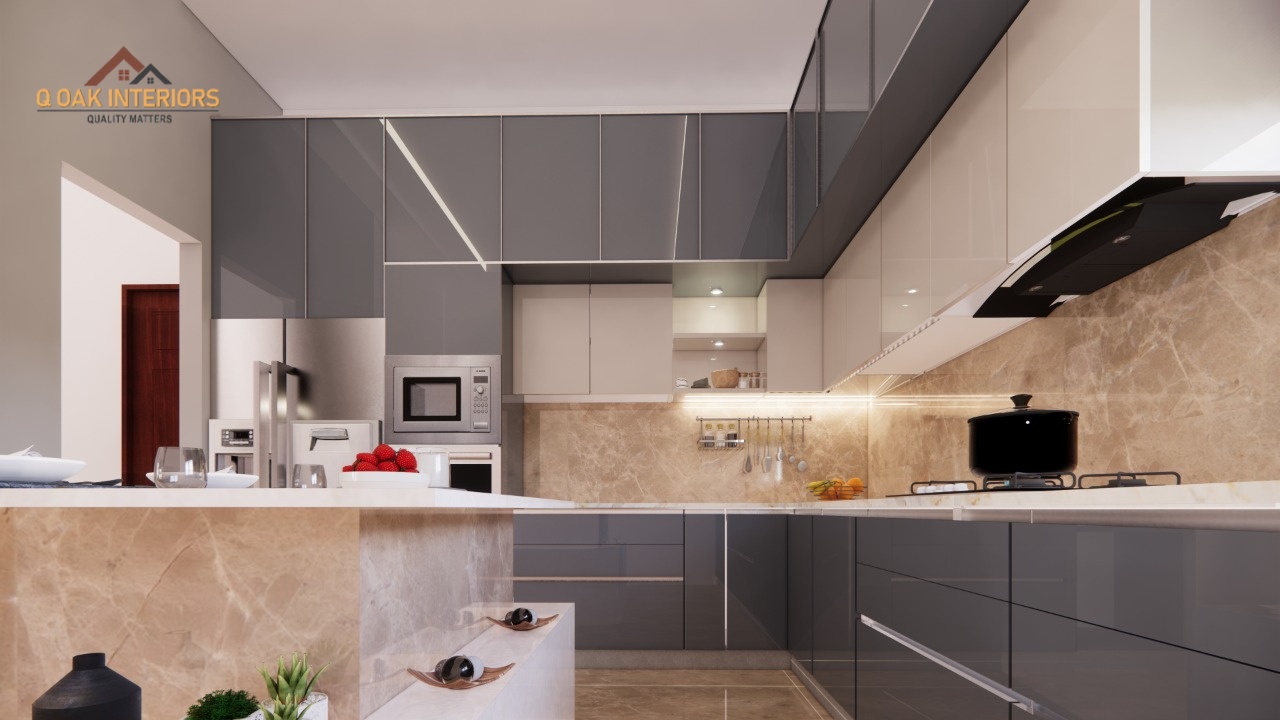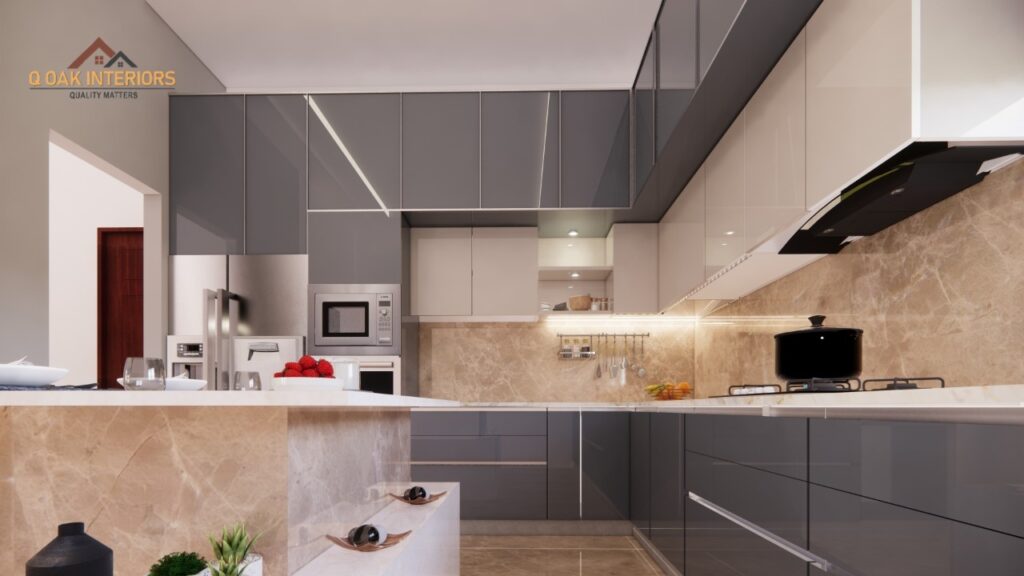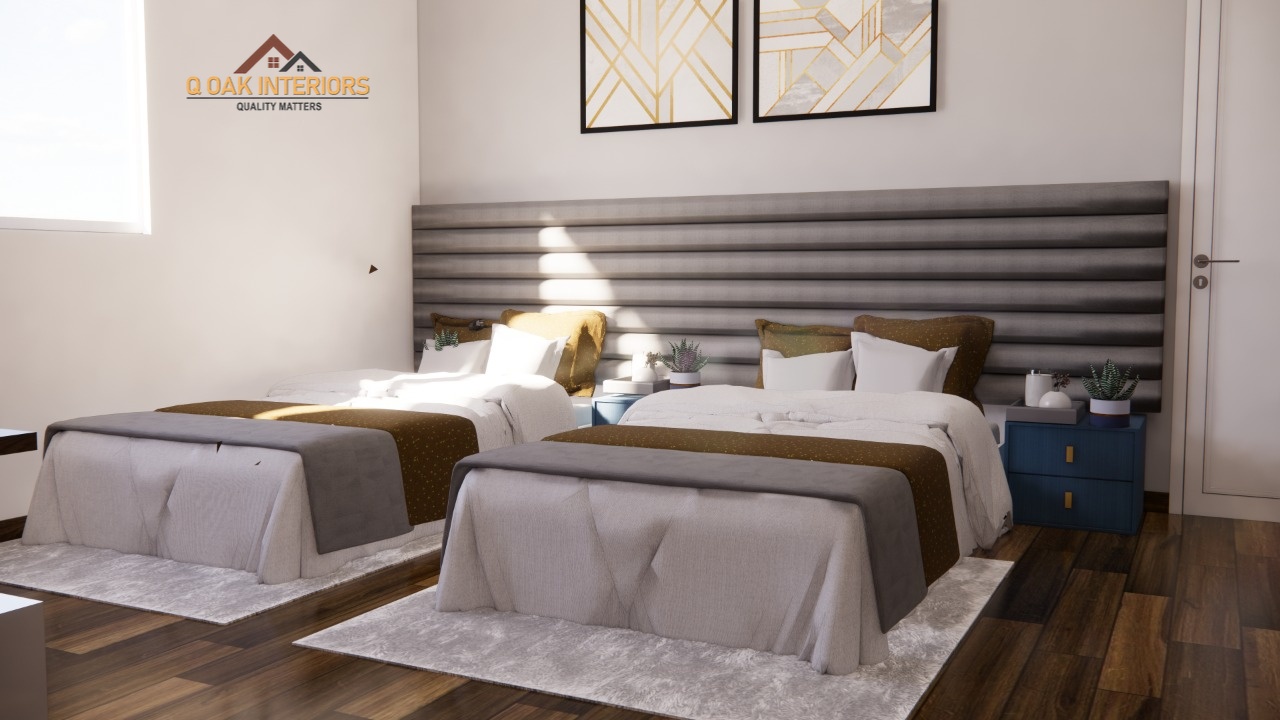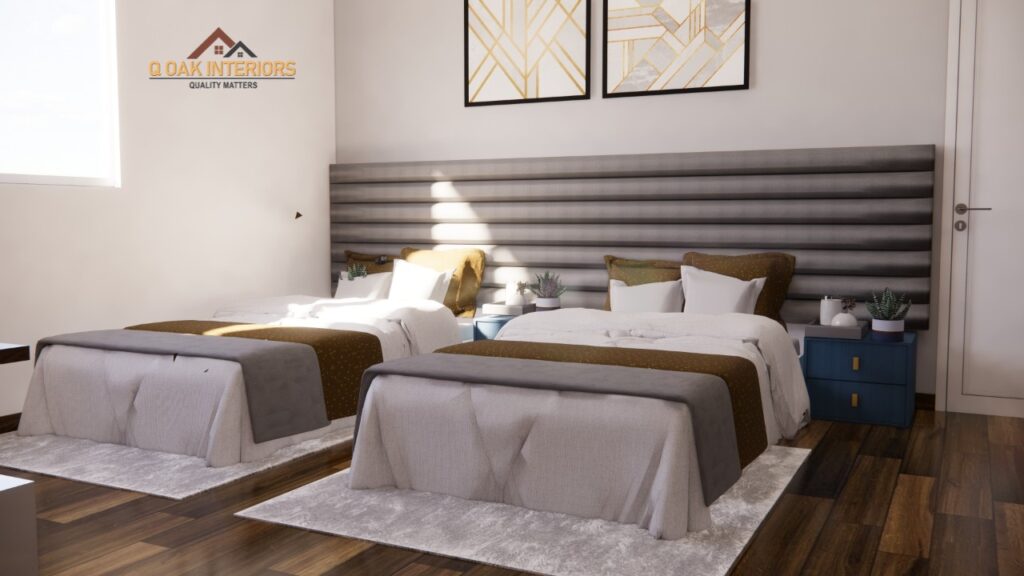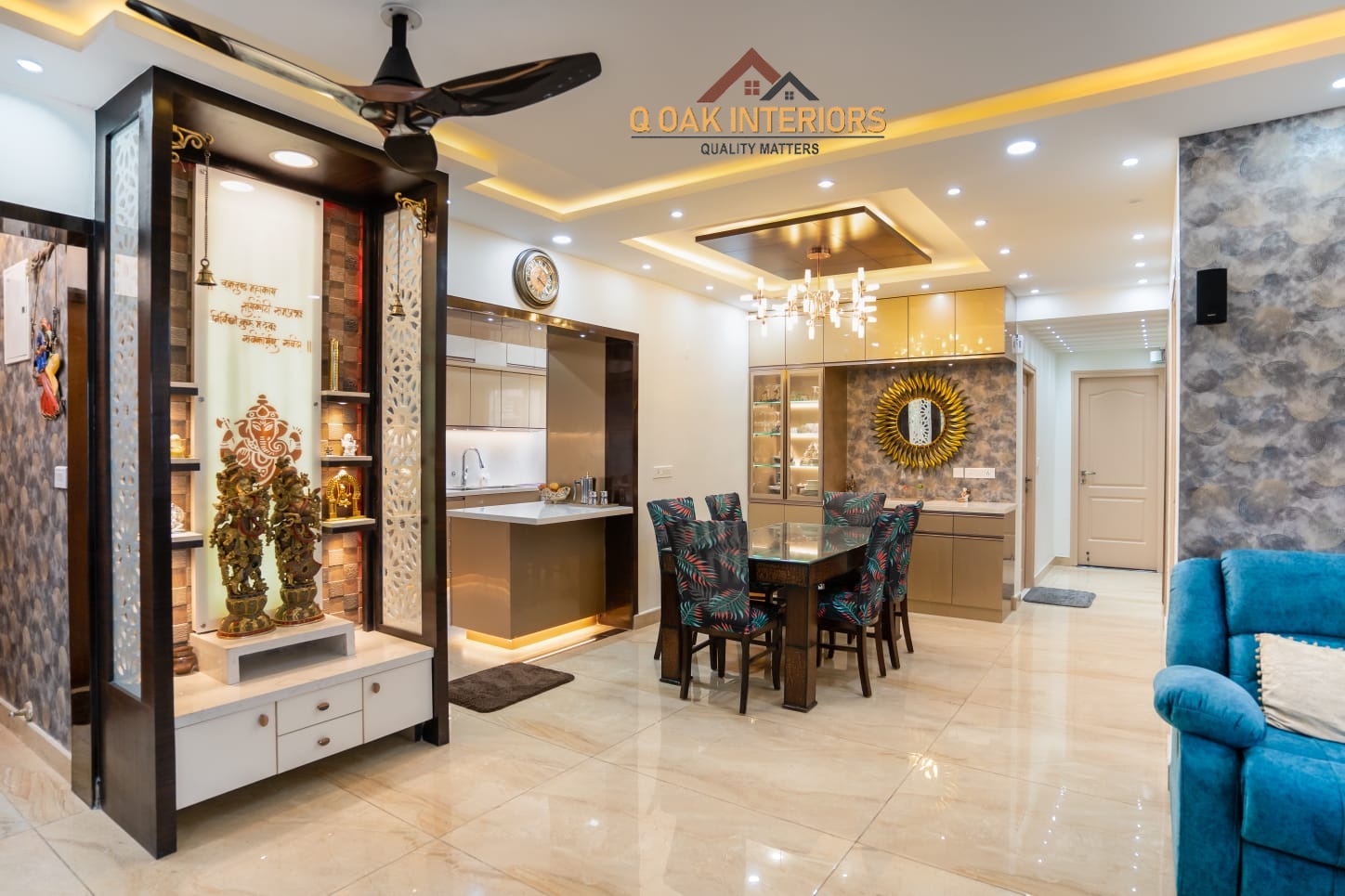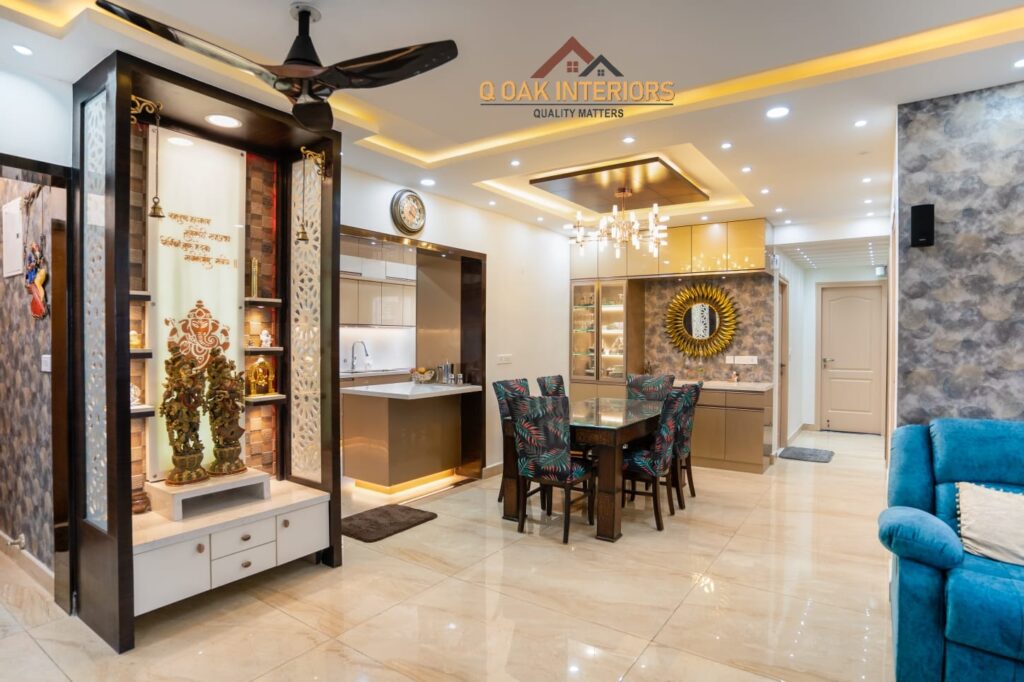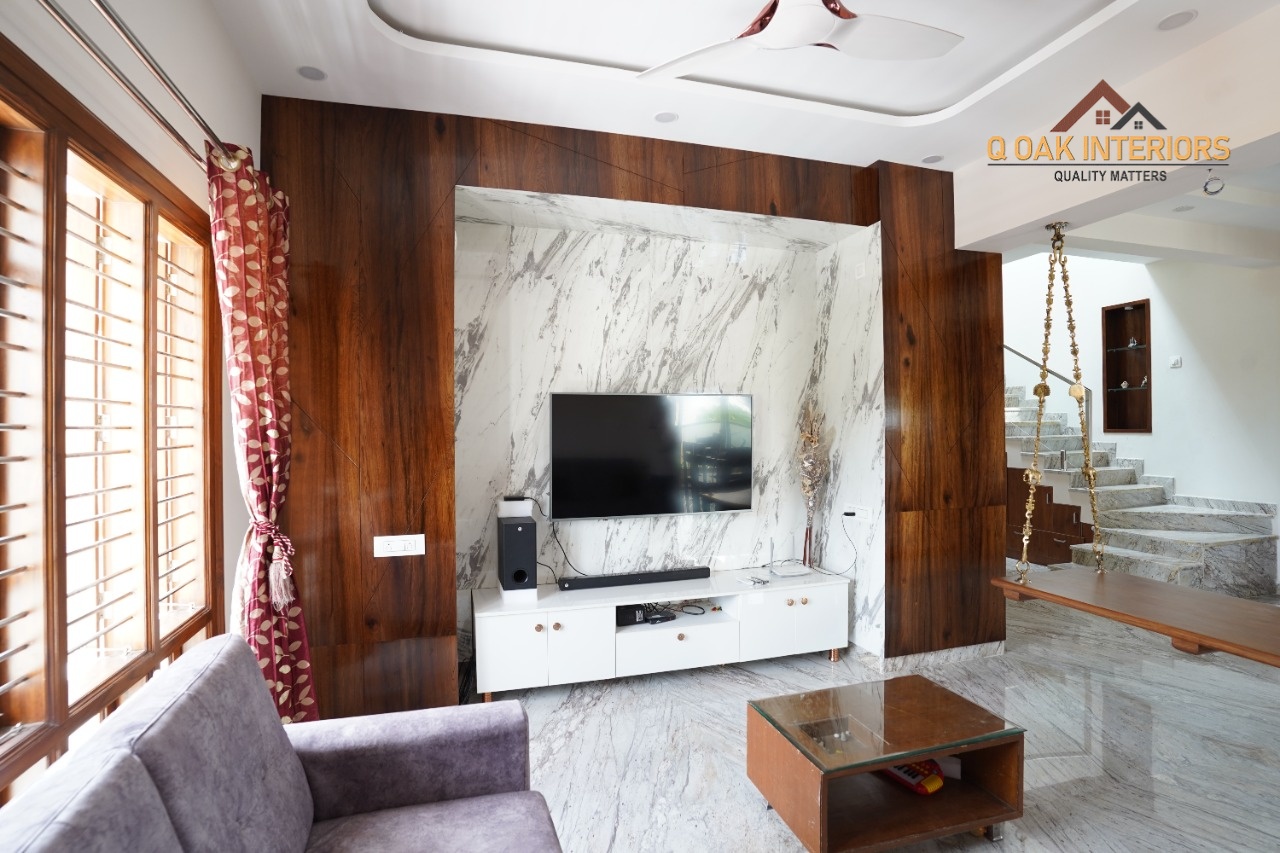 3 BHK VILLA, CHANRA LAYOUT
Our interior design process in Bangalore starts with a comprehensive work plan that outlines objectives, timing, budget, and resources. We assess the available space, present various design plans, and proceed with the client-approved plan. Our services include painting, structural renovation, and furnishing for home interiors in Bangalore!

Book Free Consultation
Discuss your needs, preferences, and budget

Get Quote
Get customised quote with material specifications
Place Order
Finalise commercial & let our Team take it from here
Installation Begins
A team of highly trained professionals will build your dream design

Move-in
Now cherish your dream home design with Q Oak Interiors
Q Oak Interiors in Bengaluru
Collaborating with Premier Interior Designers in Bangalore for Unparalleled Excellence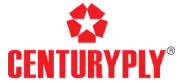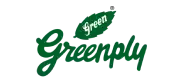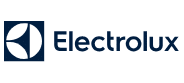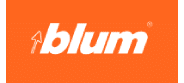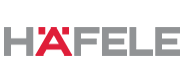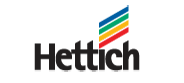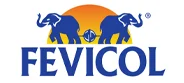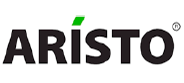 Happy Bangaloreans Declare Us as the Top Interior Design Company
Testimonials from Satisfied Customer
Godrej Eternity, Kanakpura Road - 3BHK Project
Q Oak Interiors has truly helped us turn the vision of our dream home into a reality. The team exhibited remarkable patience and friendliness in accommodating all our needs, whether it was about colors, styles, or designs. The end results have been nothing short of spectacular, and we absolutely adore the final outcome.
PRESTIGE LAKE RIDGE, UTTHARAHALLI
From the initial design phase to the meticulous selection of materials and flawless execution, our experience with Q Oak Interiors has been nothing short of exceptional. The overall interior design has turned out exceptionally well, exceeding our expectations in every way.
Villa Chandra Layout, Bangalore
We had a fantastic experience with the team at Q Oak Interiors. They were incredibly helpful in sharing unique design ideas, particularly when it came to the striking TV Unit design. The acrylic Kitchen they crafted for us was nothing short of stunning. What's more, their prices were highly competitive compared to other players in the market. We couldn't be more delighted with the overall service and would highly recommend Q Oak Interiors to anyone seeking exceptional design solutions.
Valmark CITIVILLE, Bannergatta Road
We had a truly remarkable experience with Abhishek and Aishwarya from Q Oak Interiors. Abhishek patiently guided us through the entire process, ensuring we fully understood each step. Aishwarya's design was nothing short of stunning, exceeding our expectations in every way. What truly set them apart was the seamless execution of the project; we didn't need to constantly monitor progress as their team took care of everything effortlessly. The use of high-quality materials further accentuated the beauty of the final result. Without hesitation, we highly recommend Q Oak Interiors to everyone seeking exceptional interior design services.
Q Oak Interiors is an absolute lifesaver! They not only ensured our project was completed well within our timeline but also managed to keep it under our budget. We couldn't be more grateful for their exceptional services. From their innovative designs to their impeccable execution, Q Oak Interiors surpassed all our expectations. We highly recommend Q Oak Interiors for anyone looking for top-notch interior solutions. Thank you once again, Q Oak Interiors, for a job well done!
3BHK , Sterling Ascentia Apartment, Bellandur
I recently had the pleasure of working with Q Oak Interiors for my full home interior project, and I must say they exceeded my expectations. The team at Q Oak Interiors showcased exceptional professionalism, creativity, and attention to detail. From designing my kitchen interiors to creating a stunning living room, their expertise transformed my house into a dream home. I highly recommend Q Oak Interiors for anyone seeking top-notch interior design services.
Frequently Asked Questions
What is home interior design?

Home interior design is the transformative art of converting vacant living spaces into aesthetically pleasing and functional areas. It involves meticulous planning, space division, and the incorporation of various elements like furniture, appliances, custom units, color palettes, and decor, all tailored to your preferences and the available space. In essence, interior design elevates the ambiance and visual appeal of your home.
Which is the best home interior design company in Bangalore?

Q OAK Interiors is one of the best home interior design companies in Bangalore that works directly with clients, assisting them in understanding their wants and desires and collaborating with them to attain their goals. We offer quality ,innovative and personalized design solutions.
Who are the top interior designers in Bangalore?

Q OAK Interiors is renowned among the top 10 interior designers in Bangalore. Their customer-focused approach has garnered a delighted client base. Their services encompass comprehensive interior design, kitchen and bedroom makeovers, bathroom renovations, unique pooja room designs, and many more.
How much do interior designers charge in Bangalore?

Q OAK home interior design services start from 3 Lakhs. The cost of interior design will depend on various factors including the size of your apartment, materials and finishes you choose, designs you select. Every Q OAK Interiors home is customised to the taste and budget of the customers. Talk to the designer to get the customised quote for your home.
Is it expensive to hire an interior designer in Bangalore?

Q OAK Interiors provide the best interior design services in Bengaluru. It has 10+ highly experienced interior designers in Bengaluru. The quality of services provided by Q OAK Interior designers are inexpensive compared to the solutions provided at the competitive pricing.
What is the difference between interior designers and interior decorators?

Interior designers and interior decorators both enhance interior spaces, but they have distinct roles. Designers plan the layout, functionality, and aesthetics, often requiring formal education and addressing structural elements. Decorators focus on aesthetics, furnishings, and decor, typically without formal training in design.
Where can I get the best interior designer in Bangalore?

Q OAK Interior Designers in Bangalore boasts over 15 years of experience in creating home interiors you'll take pride in. By choosing us, you secure an interior designer with unmatched expertise. We combine professionalism and in-depth knowledge to craft your ideal space. With our extensive experience, we excel in space management and tailor designs to your needs.
Why is home interior design important?

In Bangalore, home interior design is all about the creative blend of aesthetics and functionality. It's the art of transforming your living space to make daily life more enjoyable. Whether you prefer a modern or traditional style, it's about adding a special touch that elevates your quality of life and brings joy to your home.
What do you need to know before hiring an interior designer?

Before you start your search for the right interior designer, it's essential to lay some groundwork. Begin by setting a clear budget and establishing a realistic timeline for your project. Take time to understand your own design preferences and style. Additionally, involving the designer in your project by seeking their input and suggestions is a smart move. In Bangalore, experts like Q OAK Interiors bring a wealth of experience to help you curate fabulous homes that match your dreams.
How long does interior designers in Bangalore take to design a home?

The time duration for completing a home interior design project in Bangalore can vary due to several factors. It hinges on the project's size, the negotiation and design phases, and more. Typically, once the design is approved, it may take approximately 45 to 60 days for the final delivery.
Does Q OAK Interiors provide warranty for your home interiors?

Yes, Q OAK Interiors provides an industry highest 15-year warranty on home interiors.
How do I choose the right interior design companies in Bangalore for my home?

Selecting the right interior design company in Bangalore starts with knowing your style and budget. Assess your preferences, then explore portfolios, meet designers, and embrace fresh concepts. Companies like Q OAK Interiors can infuse innovation into your home. Create a detailed plan and schedule for a successful execution.
What to consider while hiring the home interior designers in Bangalore?

When hiring an interior designer or decorator in Bangalore, distinguish between the two roles. Clearly define your style and budget. Opt for experienced professionals like those at Q OAK Interiors. Create a vision board, collaborate closely with your chosen experts, curate your selection, and anticipate impressive results. Trust and exceptional design are hallmarks of the best interior designers in Bangalore.
What are the various design aspects with which an interior designer can help?

When envisioning your ideal living or workspace, certain elements like color, form, light, pattern, texture, and space play a pivotal role. We excel in crafting the perfect blend to enhance your environment, employing premium design expertise to ensure an exceptional outcome.
What process will I have to go through for the Home Interiors solution in Bangalore?

Achieving a comprehensive home interior design in Bangalore follows a structured process. A holistic home interior design process includes a consultation to understand needs, design phase with 2D/3D visuals, material production, and installation for a satisfying project outcome.